HEYTESBURY HOUSE
Weddings
As well as superb accommodation and pamper packages, Heytesbury House is an ideal location for your wedding. Picture your bridal party sleeping in luxurious old world rooms the night before your wedding. You wake up to a sumptuous cooked breakfast with a barista coffee to your liking. With full access to the house, you have ample bathrooms for the pre-wedding preparations, and when you're all ready, the classically styled rooms and manicured gardens await you for a relaxing photo shoot. Rain Hail or Shine, we have plenty of great photo opportunities for your photographer to use.
Photography
You won't be disappointed with Heytesbury House as a photographic destination. The beautiful gardens provide excellent opportunities for your photographer to use. In addition to the gardens, the entire house is full of beautiful period furniture, accessories and fixtures that will provide a romantic backdrop to your wedding photos.
Guest Capacity From 2 – 120, seated, cocktail or garden party, talk to us about how we can provide that desired location for your special day. What was once the local croquet lawn is the perfect spot for a marquee, or at the other end of the scale, our beautiful antiqued dining room overlooking the gardens is ideal for the more intimate celebration.
HEYTESBURY HOUSE
Catering
Whatever your occasion, we can cater for your culinary needs.  Whether it's light finger food while your bridal party is getting ready for your big day, or a more substantial sit-down meal, we can certainly plan a meal to fit your needs. Here are just a few options open to you for any occasion, with or without accommodation…
Devonshire Tea on the veranda overlooking the gardens
3-course sit-down dinner with friends, family or associates
2-course informal lunch
Finger food/cocktail garden party
The possibilities are endless. Give us a ring to chat about what you have in mind, and Kathryn will help to design an event to suit your needs.Staying somewhere luxurious is one thing, topping it off with beautiful and creative food is another… We love enhancing your accommodation with extra culinary experiences, and there are plenty of options. Naturally, your included breakfast at Heytesbury House will delight even the most discerning palate, with lovely bread, individually sealed condiments, and cooked options to have you start your day in grand style. From traditional savoury to sweet options, we're sure to have something on the menu to start your day off with a spring in your step. In addition to your included breakfast, why not ask Kathryn and Andrew to add to your stay…
Devonshire Tea
3 course candle lit dinner
2 course informal lunch
Gourmet Picnic Hamper
Cheese Platter
Homemade Ice-cream
All you need to do is to ask Kathryn at the time of your booking and let her do the rest!
HEYTESBURY HOUSE
Special Events
Murder Mystery Nights
A Dinner Party to Die For!
Get together a group of 8-12 people and book in for a night to remember.
3-course meal
BYO Refreshments
$85 per person
Contact Kathryn on 03 5595 1800 or email enquiries@heytesburyhouse.com.au for further information.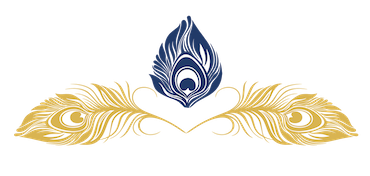 "Eloped!"
This is a beautiful old style period home with fabulous gardens. Kathryn and Andrew are very welcoming and nothing is to much trouble, especially when you forget your wedding bouquet and Kathryn makes you one from her garden. Highly recommended.
KAT
"Murder Mystery Dinner"
The hosts put on a fun Murder Mystery night for us all. There was great communication prior to the evening to prepare us all for what was to come. We were given characters and costume ideas. When the night arrived we were all full of anticipation and ready to participate. The hosts provided the PERFECT location for a night of fun and intrigue. They supplied fantastic food . The murder was solved. A great night out. Highly recommended. Grab a group and go. It's worth it just to be in that beautiful house
WENDY